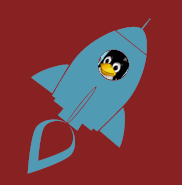 UPDATE: 1.4.4.0 has been superseded by 1.4.5.0 due to issues that came to light immediately after release. Note, the white balance function detailed below has been removed in 1.4.5.0. For more information about 1.4.5.0 please see this news article.
New Feature Release
A new feature release of AstroDMx Capture – Version 1.4.4.0.
This release introduces support for two new camera types and two new features as well as bug fixes and other updates.
The first of these features is a permanently on or off automatic white balance function for SVBONY 305, 405 and 905 range of cameras. This is in addition to the "One Touch" white balance function that has existed for some time.
The second new feature is the ability to easily reconnect a camera without having to close the application or otherwise reset it. It is now possible to reconnect or connect to a new camera simply by clicking on "Connect" button.
ZWO and QHY SDKs have been updated to the latest versions.
New Camera Support
Version 1.4.4.0 introduces support for the following cameras.
Starshoot G class cameras;
RisingCam Cameras.
It's important to state that these cameras have not be directly tested by the software developer due to not having access to the hardware. However, as the APIs are almost identical to other supported cameras, confidence is high that these cameras will work correctly.
The full range of features has been implemented. For example, set-point cooling, fan control, dew heater and cooler power as well as all the usual controls. The exact controls offered by any specific camera will depend upon its specification.
The software developer would like to hear from anybody who is successfully using these cameras.
Please see the changelog for more information about this release.
Nicola Amanda Mackin FRAS (9th April 2022).